Slovak Pole Sport Championship 2017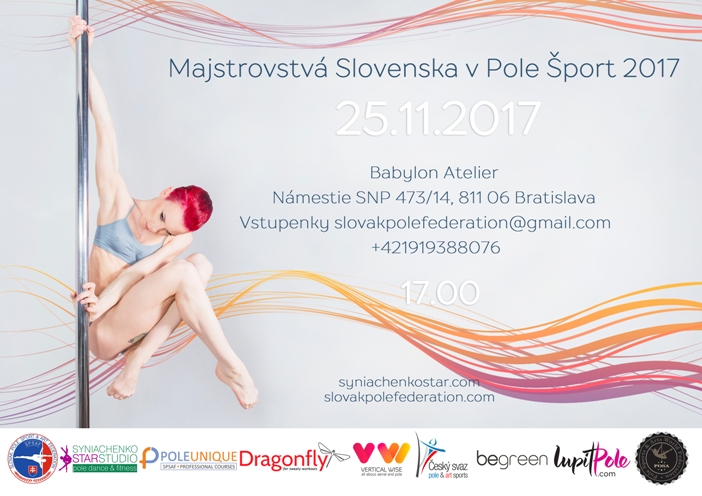 On 25 of November in Bratislava will be held the second endorsed Slovak Pole Sport Championship 2017 organized by the Slovak Pole Sport & Art Federation ( SPSAF)
with the support of World Pole Sports & Arts Federation (POSA), Ministry of Education, Science, Research and Sport of the Slovak Republic.
The main aim is the development, popularization, promotion, monitoring of all areas of the pole activities: pole dance, pole sport, pole art, pole fitness in Slovakia and all over the World.
Athletes, pole dancers from all over Slovakia will have the opportunity to perform, compete in the competition for the title of best.
The best athletes, the winners will represent our country on the World Pole Sport Championship 2017 in in Liechtenstein.
Also this championship open for different countries for the purpose of qualifying for the World Championship 2017.
Location: Babylon Atelier, Namestie SNP 14, Stare Mesto Bratislava